Photo By Bill Pennell pennell_zack
Nestled in the heart of British Columbia, Canada, Anahim Lake is a serene and picturesque destination that offers the perfect escape from the hustle and bustle of city life. Surrounded by lush forests, sprawling meadows, and pristine waters, this hidden gem provides an unforgettable experience for nature enthusiasts, outdoor adventurers, and those seeking a peaceful retreat. In this article, we'll introduce you to the wonders of Anahim Lake, its fascinating history, and the variety of activities it offers for all who visit.
A Rich History
Anahim Lake has a rich and storied past, dating back thousands of years when it was home to the indigenous Tsilhqot'in and Ulkatcho First Nations. The area has long been a meeting place for these communities, who relied on the lake and its surrounding resources for sustenance and trade. Today, visitors can learn about the region's unique history and cultural heritage at the local museum, where artifacts, photographs, and stories provide a window into the past.
A Nature Lover's Paradise
The natural beauty of Anahim Lake is undeniable, with its crystal-clear waters and lush surroundings providing the perfect backdrop for a variety of outdoor activities. Hiking enthusiasts will find a plethora of trails, ranging from leisurely strolls to challenging treks through the dense forests, meadows, and rolling hills. Wildlife lovers will delight in the opportunity to spot a diverse array of animals, including moose, deer, bears, and countless bird species.
Anglers can take advantage of the lake's abundant fish population, which includes rainbow trout, kokanee, and char. The calm waters also provide a serene environment for kayaking, canoeing, and paddleboarding.
A Haven for Adventure
For those seeking a bit more adrenaline, Anahim Lake is an ideal launching point for off-road adventures. The surrounding area boasts numerous off-road trails for ATV enthusiasts, as well as horseback riding opportunities for visitors who want to explore the picturesque landscape at a leisurely pace. In the winter months, Anahim Lake transforms into a snowy wonderland, providing excellent conditions for snowmobiling, cross-country skiing, and snowshoeing.
Local Amenities
Though remote, Anahim Lake offers a range of amenities to ensure a comfortable and enjoyable stay. The community boasts several lodges and cabins, as well as campgrounds for those who prefer a more rustic experience. A small selection of stores and restaurants cater to visitors' needs, while the welcoming locals are always happy to share their knowledge of the area and its hidden treasures.
Anahim Lake Airport
The Anahim Lake Airport is 1.9 kilometres south of Anahim Lake and serves the West Chilcotin year-round. Located about 340 kilometres west of Williams Lake, the airport provides a vital transportation link to the area with daily scheduled service to Vancouver.
Address: 827 Anahim Lk Arprt, Anahim Lake, BC V0L 1C0
Phone: 250-742-2364
For flight information, contact: Pacific Coastal Airlines 
Featured accommodation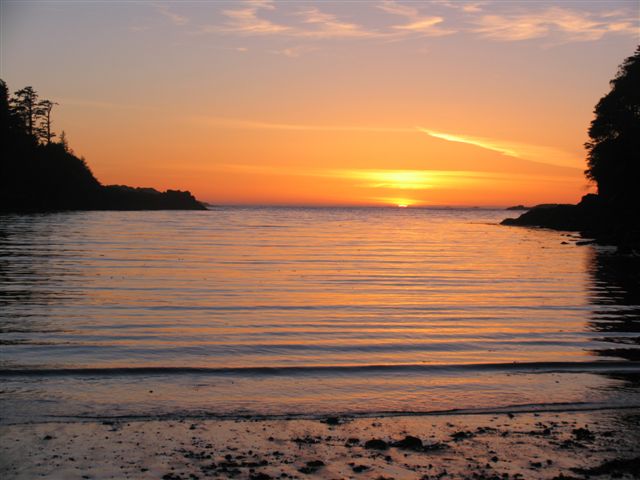 Dew Duck Inn Cabin Rentals Stay at the DEW DUCK INN Cabins just 1/2 KM off HWY 20 in the beautiful West Chilcotin. Phone: 250-742-3782 or 1-888-277-6733 Email:
[email protected]
Address: 3150 Elsey Rd. Box 3351, Anahim Lake, British Columbia, V0L 1C0 Your Hosts : Dan and Terri Smith Stay at the DEW DUCK INN Cabins …
Read more